icholas Prata was born in Pittsburgh in 1968 and lived in 11 homes and 5 different states before his senior year in high school. He attended the University of Delaware, graduating in 1992 with degrees in History and Political Science, with a minor in Philosophy.


lthough he flirted briefly with the idea of a career in law, Nick went on to become a banker. However, his first love has always been writing. His dream of becoming a published author was fulfilled in 1997 with the publication of his first book, Angels in Iron.


ick currently resides in Bear, DE.

Featured Works
Literature
Excerpts from the novel Angels in Iron (1997)
Excerpt from the novel Dream of Fire (2001)
Poems

Myself
No More
Evenings, Yes
His Pleasure
Lament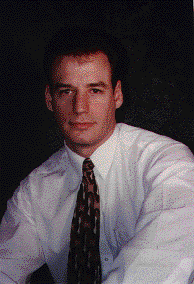 Favorite Books:
Lord of the Rings, J.R.R. Tolkien.
Starship Troopers, Robert Heinlein.
The Silmarillion , J.R.R. Tolkien.
The Robots of Dawn, Isaac Asimov.
Zorachus , Mark E. Rogers.
The Inferno , Dante Alighieri.
Hamlet , William Shakespeare.
Space Cadet , Robert Heinlein.
The Gallic Wars, Gaius Julius Caesar.
The Great Siege, Ernle Bradford.